You've been working all extended weekend on cooking for family, shopping for friends, and decorating for complete strangers that may happen to drive by your house in the next month. Here's your chance to "Treat Yourself" and pick up some cheap Christian CD's during this one day "Cyber Monday" sale!
Click on each album below to preview and buy your copy!
Phil Wickham 33Miles Todd Agnew
$5.99 Albums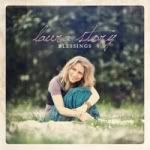 Laura Story The Afters


$6.99 Albums
Phil Wickham Shane & Shane Sara Groves
Read More ...